2009 was the year of Obama, tea parties, auto-tune, Tiger Wood's sex scandal, Brett Farve not retiring, every rapper went to jail, Adam Lambert, Rihanna vs. Chris Brown, Glen Beck, O.J. got his, the Camaro, and the realization that world was coming to an end. Here's the best of this year, 2009! In this crazy year what was the biggest thing in music?.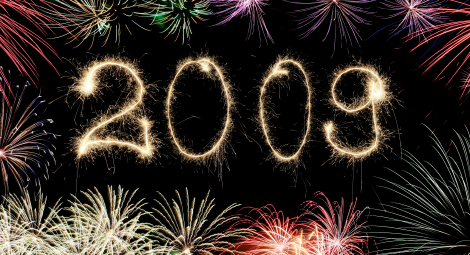 The Mixtape!
Drake
and
Kid Cudi
had huge debuts before they even had albums; mixtapes have long been a way to "get your foot in the door", but Drake and Cudi blew the doors down with their mixtapes. Both rappers had three or four Hot 100 singles and accompanying videos just from the buzz created by their mixtapes.
Kid Cudi
(Scott Mescudi) had one the biggest anthems of the summer "Day N' Nite". Cudi's smooth flow, amazing production, and the saavy to collaborate with the likes of
Ratatat
and
MGMT
made him the best new artist of the year.
Close on his heels though, was
Drake
. Aubrey Graham went from playing wheelchair bound Jimmy Brooks on Degrassi to one of the hottest names in rap; he appeared on everyone's hook (an after an accident on stage was wheelchair again for a while). Drake's ability to spit incredible lyrics and then harmonize on his tracks earns him the second best new artist of the year.
A Kid Named Cudi
Kid Cudi [ZIP file link]
So Far Gone
Drake [ZIP file link]
The runner-up for the biggest thing is music this year was the mash-up. Greg Grillis aka
"Girl Talk"
turned the mash-up into an art;
The Hood Internet
also gained some notoriety from the blogosphere. So here's the top 25 songs of the year in less than 5 minutes.
"The United States of Pop: Blame It On The Pop"
DJ Earworm [MP3 link]